Contact aquanamiusa@gmail.com for details!
Designed for
Fishing Enthusiasts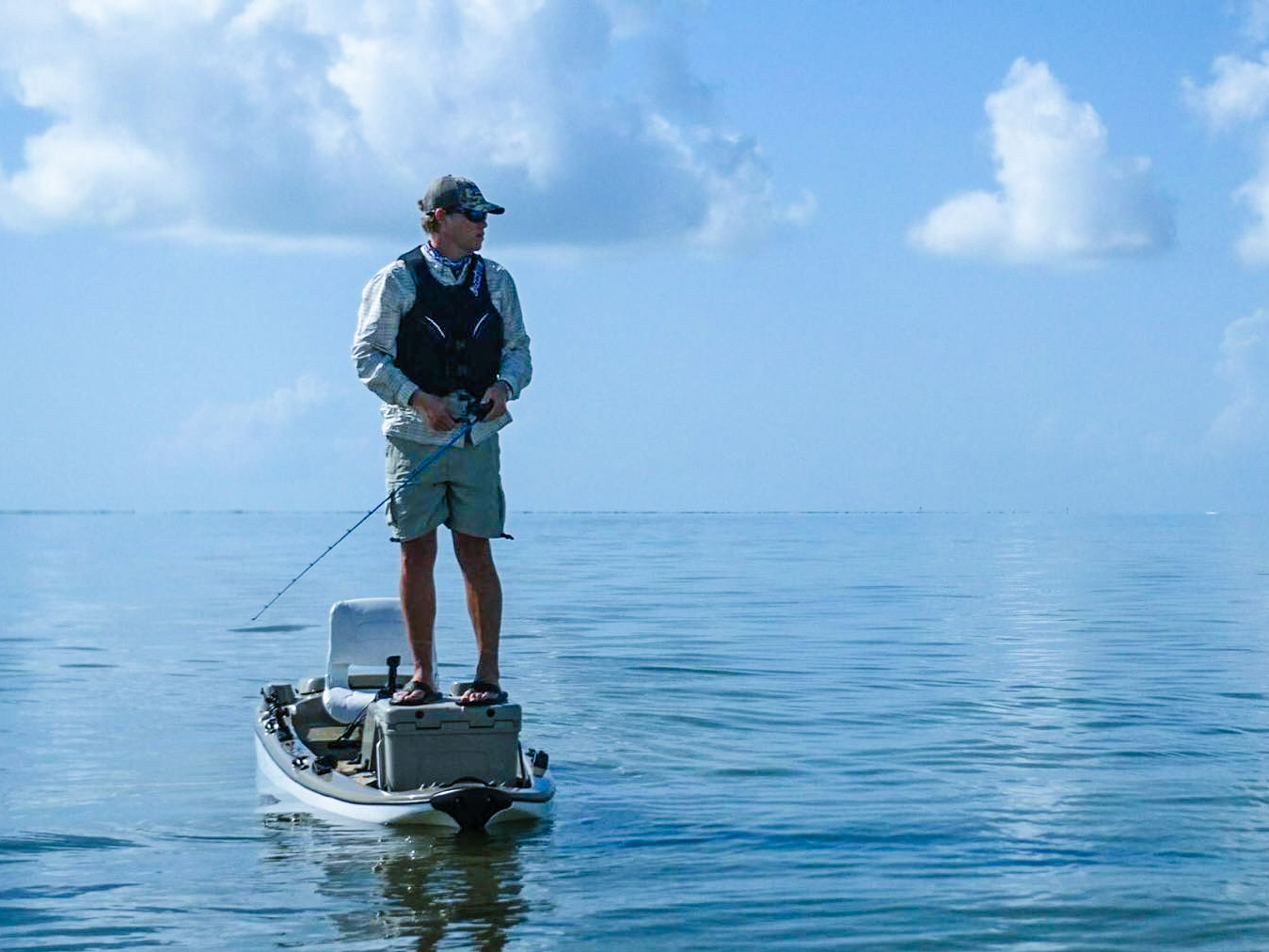 The jetANGLER allows you to fish where only kayaks can go.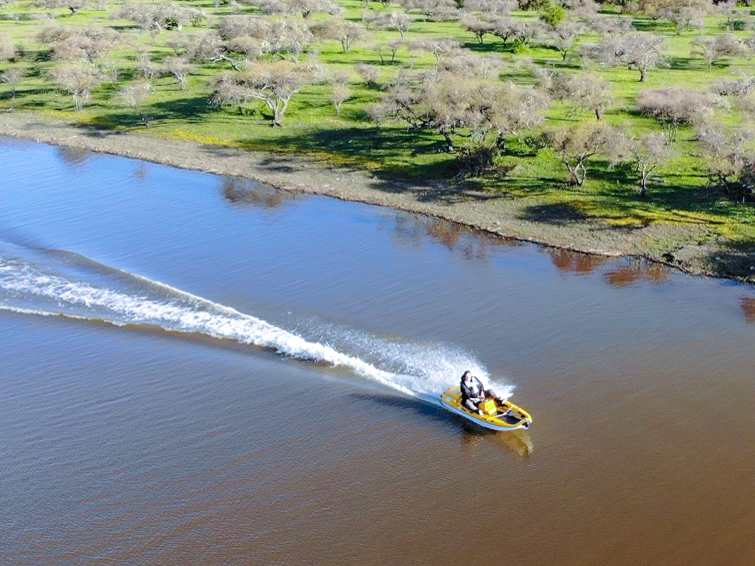 It is powered by a max. 15  Horsepower, 4 Stroke gasoline engine.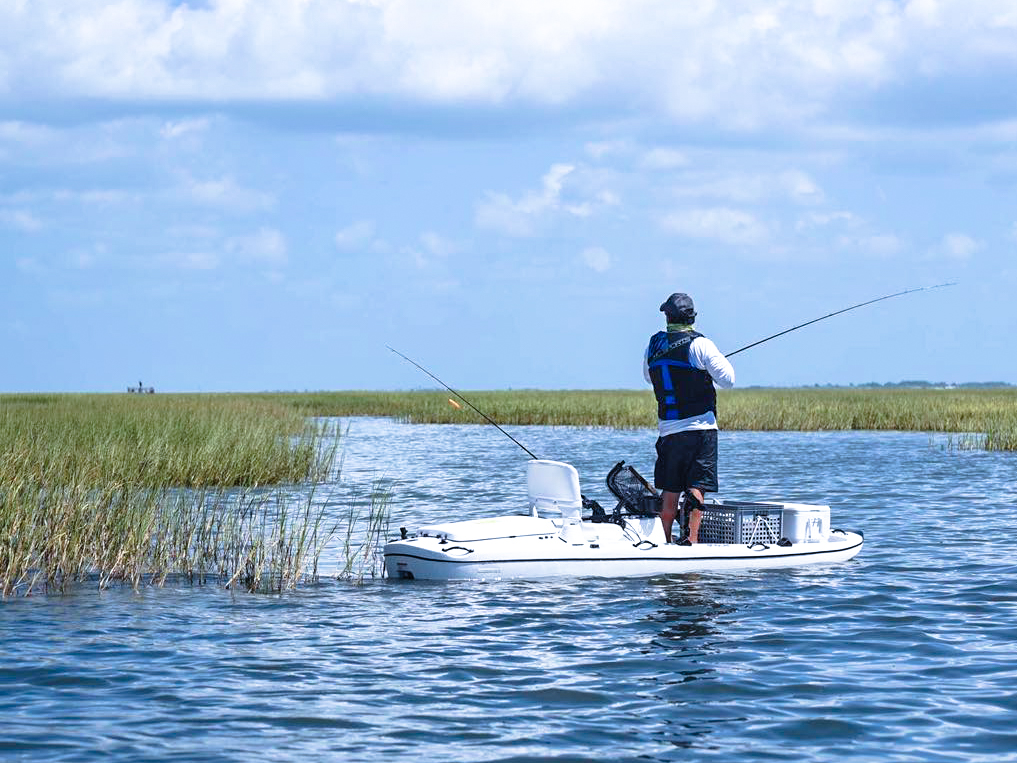 Only 3 inch water depth is needed.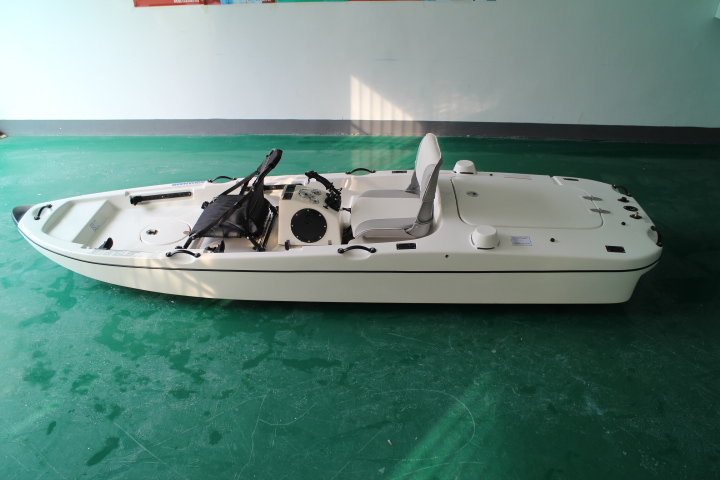 The centrally located joystick is simple to use, easy to control and provides incredible maneuverability.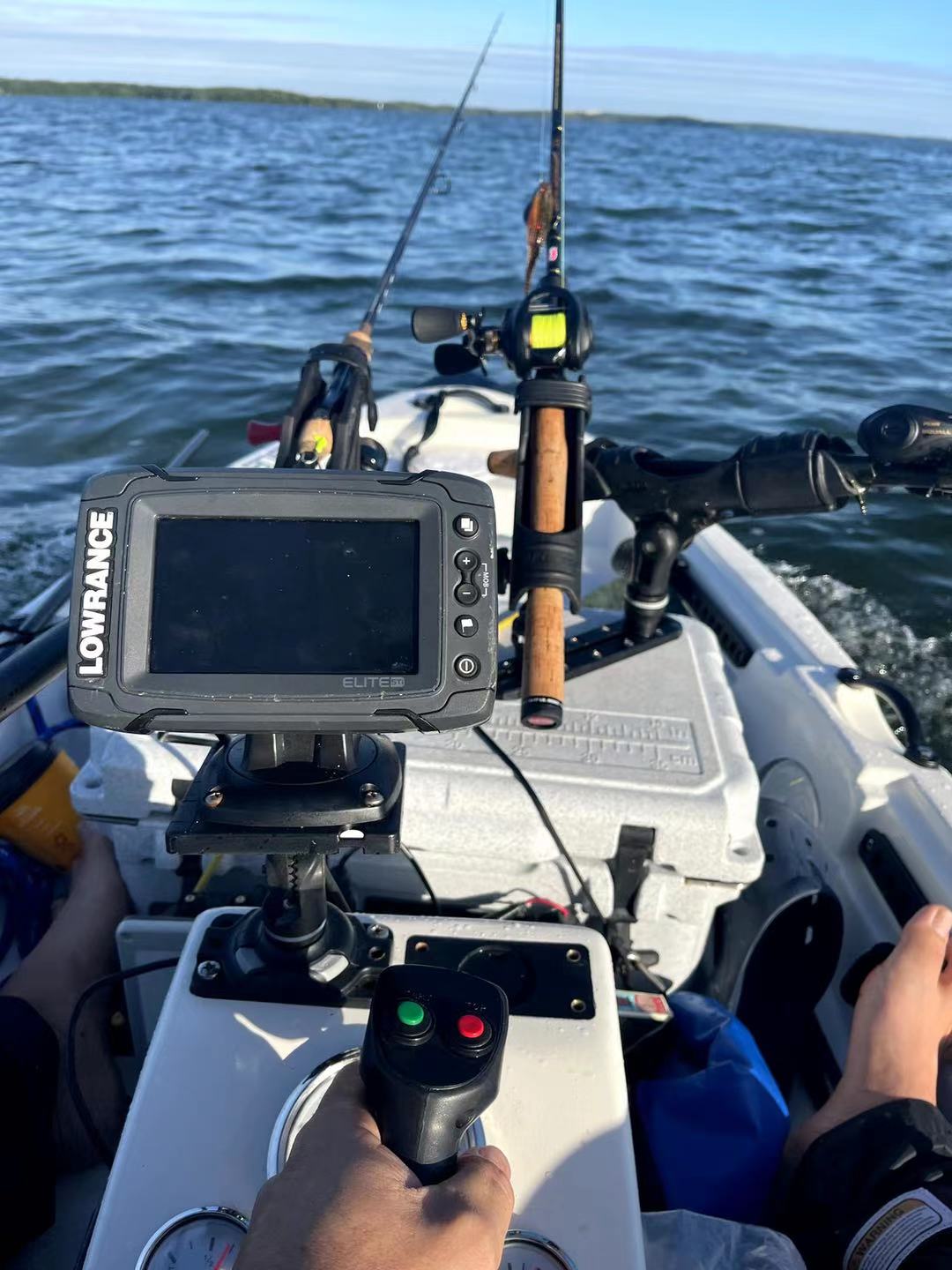 Fishing Rod Mounting Base
This jet powered personal water craft has been specifically designed for fishing flats and water fowl hunting.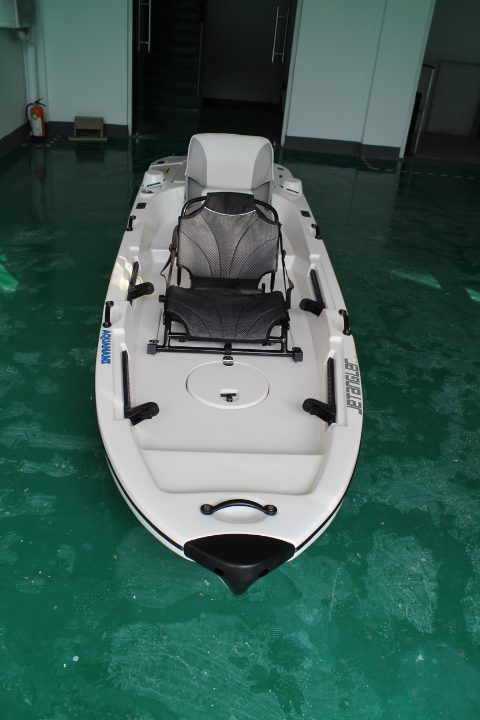 The deck has a wet storage to put your fish and beverage, and a dry storage inside the driving station.
JetAngler Pro Specifications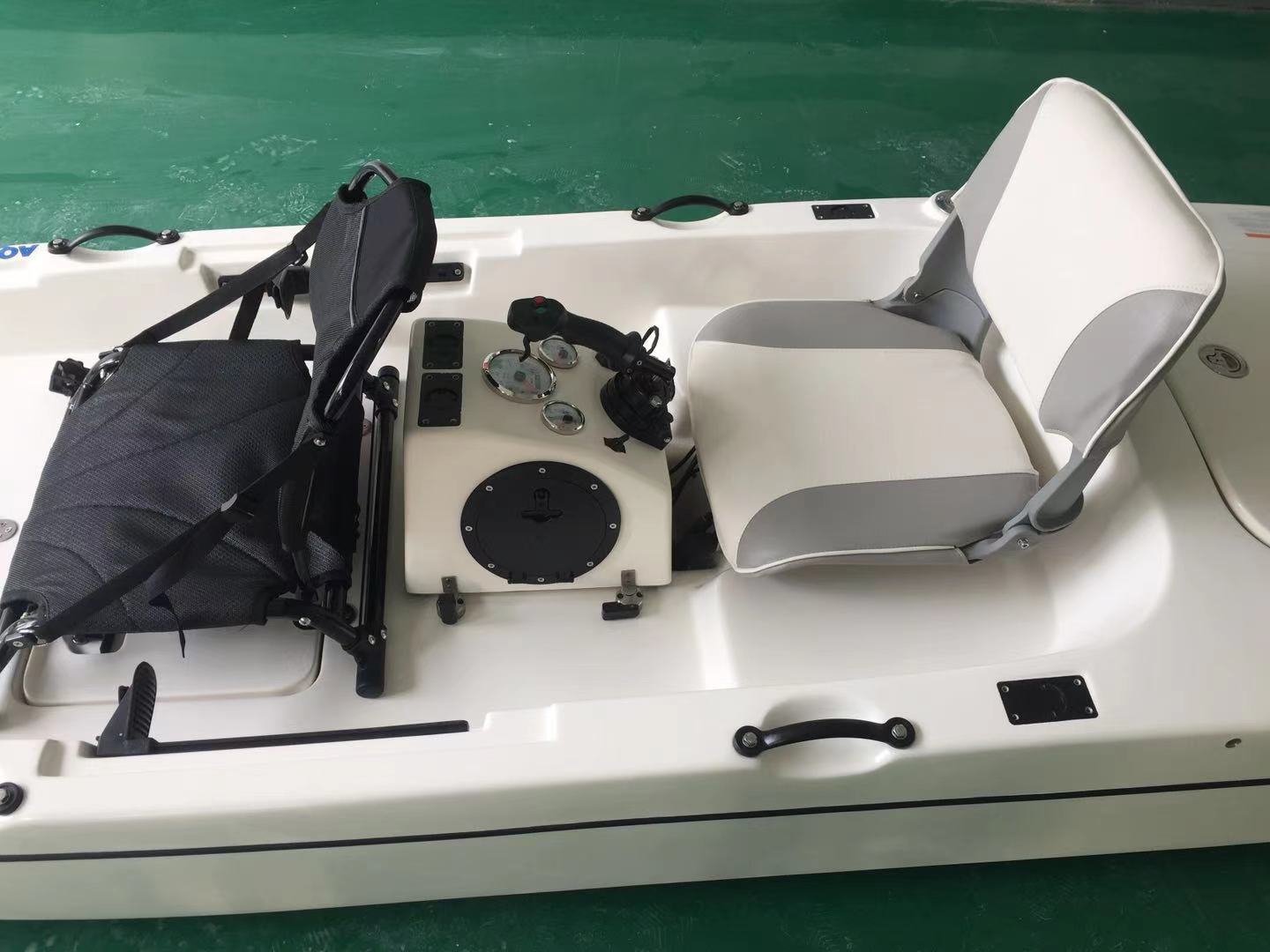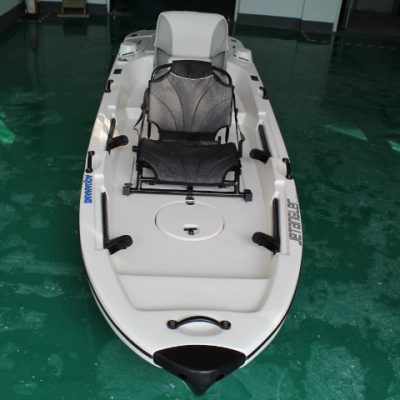 15 horse power, four-stroke
Red, Green, Blue, White, Yellow